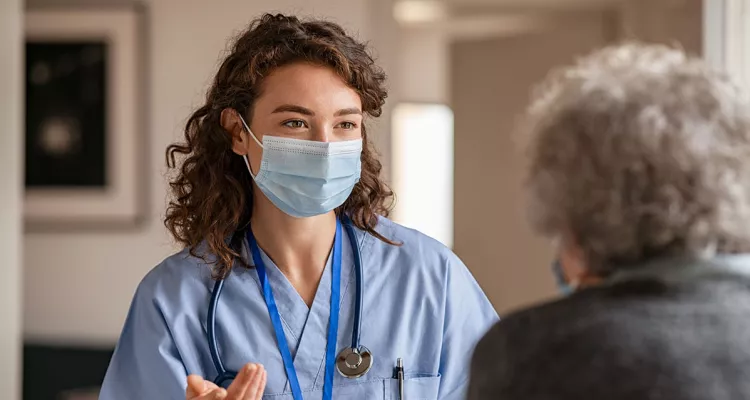 The mission of Diabetes Free SC (DFSC) is to reduce diabetes and its complications among South Carolinians. It is a big goal that will require a long-term commitment to reducing health disparities that affect people across the state. And it is a goal that will require teamwork.
In pursuing this goal, DFSC is announcing two new programs: a Community Health Worker (CHW) project and the South Carolina Surgical Quality Collaborative (SCSQC) Diabetes Initiative. These projects add to a portfolio that includes maternal health programs, adult nutrition programs and school-based wellness programs, which are funded by the BlueCross BlueShield of South Carolina Foundation to support the goals of DFSC.
The CHW project aims to improve the diabetes prevention and management at five federally qualified health centers across South Carolina: 
Affinity Health Center (York County)
Beaufort-Jasper-Hampton Comprehensive Health Services (Beaufort, Jasper and Hampton counties)
CareSouth Carolina, Inc. (Dillon and Lee counties)
HopeHealth, Inc. (Florence County)
Tandem Health SC (Sumter County)
At each location, DFSC funding will add diabetes focused CHWs into existing care models for a three-year period.
"Community Health Workers are trusted members of the community who empower their peers through education and their connections to health and social resources," says DFSC program director Noreen O'Donnell. "Engaging CHWs to support individuals with or at risk for diabetes and its complications will ultimately lead to improved health outcomes for the individuals and communities being served."
The Center for Community Health Alignment (CCHA) at the University of South Carolina Arnold School of Public Health has received funding to coordinate the project. CCHA will develop and implement a diabetes prevention and management curriculum and model specific to community health workers. Additionally, it will provide ongoing coaching and technical assistance to all five federally qualified health centers for the next three years.
The second new program, the SCSQC Diabetes Initiative, aims to optimize the health of people who have diabetes or who are at risk for diabetes in advance of planned surgery. Four hospitals have committed to the initiative:
McLeod Medical Center, Florence
Medical University Hospital, Charleston
Piedmont Medical Center, Rock Hill
Regional Medical Center, Orangeburg
Specialist teams at each location will provide a pre-habilitation service, optimizing blood sugars and addressing any complications of diabetes prior to admission to prevent problems during or after surgery. The pre-habilitation team also will evaluate each patient's needs, home and social support systems and psychological well-being to ensure their improvement in health is sustained over time. 
"While diabetes is commonly known to lead to complications such as heart disease, strokes, amputations, kidney damage and blindness, less well-known are risks associated with surgery," says Dr. Timothy Lyons, executive medical director for DFSC. "Not only are people with diabetes more likely to need surgery, they often have multiple underlying diagnoses that can negatively impact surgical outcomes and recovery. Our new program will improve surgical outcomes in the short term, and the patient's health in the long term." 
The expected outcome of the SCSQC Diabetes Initiative is to improve surgical outcomes for people with diabetes and prediabetes and also to increase each patient's understanding of diabetes to improve their health and quality of life.
"Working in different contexts and with different partners, both of these programs will improve health outcomes and quality of life for people living with diabetes," Lyons says. "By emphasizing innovation and person-centered care, we are strengthening our efforts to align action against diabetes and engage South Carolinians to live healthier lives."