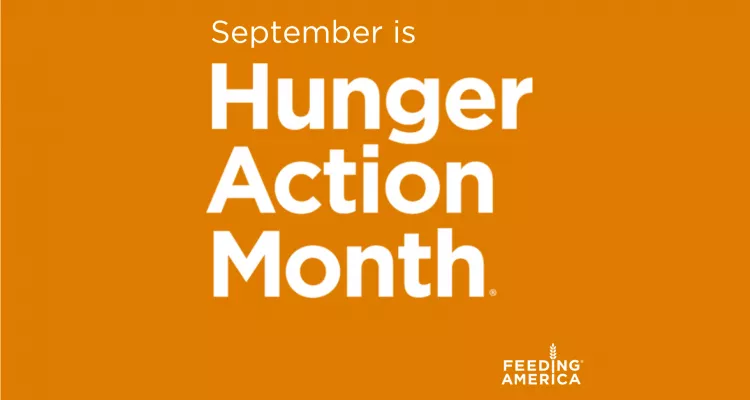 Healthy eating is vital to prevent and manage diabetes. Limited access to affordable, healthy foods can increase the likelihood of poor health outcomes from the disease. September is Hunger Action Month, which presents an opportunity to learn more about the impact of food insecurity in our communities.
People across South Carolina experience limited access to healthy, affordable foods. According to Feeding America's 2022 Map the Meal Gap* report:
9.6 percent of South Carolinians are experiencing food insecurity, with county-level data ranging from 7.4 percent in Beaufort to 17.5 percent in Marlboro.
13.8 percent of South Carolina children are experiencing food insecurity, with numbers ranging from 7.9 percent in Pickens to 34.1 percent in Allendale.
19 percent of Black South Carolinians and 14 percent of Latino South Carolinians experience food insecurity, indicating significant racial inequalities in the state.
Adults who can't get healthy foods are up to three times more likely to have diabetes than those who can.
"Food insecurity puts a strain on individuals living with diabetes," says Diabetes Free SC (DFSC) Program Director Noreen O'Donnell. "This burden can limit their ability to practice self-management and to afford necessary medications and health care."
DFSC is proud to partner with organizations across the state to address nutrition insecurity, including: 
Supporting the expansion of FoodShare SC's statewide network of hubs.
Collaborating to grow the number of produce prescription programs in the state.
Identifying needs, barriers and opportunities to advance relationships between food systems and health care organizations as part of the Food Is Medicine SC committee.
"A healthy diet is foundational for the prevention and management of diabetes and its complications," says O'Donnell. "With more than 1.9 million adults in the state with diabetes or prediabetes and so many South Carolinians experiencing food insecurity, scaling opportunities for access to healthy food statewide is critical."
*This links to a third-party website. Feeding America is solely responsible for the content and privacy policy on its site.