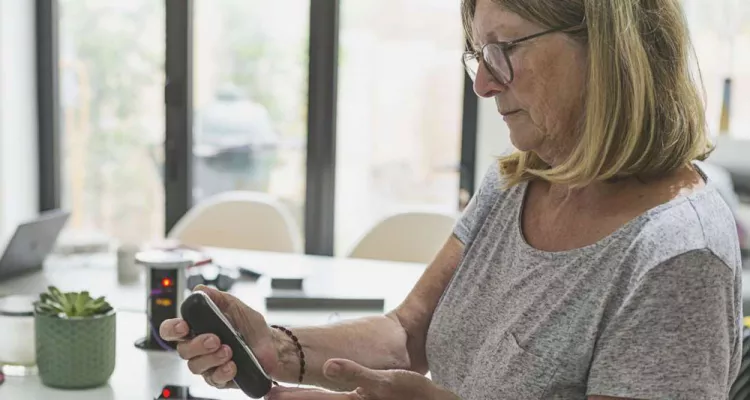 Diabetes Free SC (DFSC) is expanding its efforts to eliminate diabetes in our state with three new funded initiatives. DFSC is a long-term solution to address health care gaps and reduce diabetes in South Carolina. The initiative does this through three primary strategies: preventing diabetes and its complications in adults; reducing the risk of lifelong diabetes in children; and improving pregnancy outcomes in women with diabetes.
The newest initiatives funded by DFSC will focus on access to healthy food, children's wellness and women's health.
Kids in Parks
A four-year grant from DFSC will enable the statewide expansion of Kids in Parks, an award-winning program of the Blue Ridge Parkway Foundation. Kids in Parks works with park partners to convert existing trails into TRACK Trails. These updated trails include free, self-guided challenges to make hiking a more engaging experience for kids.
The DFSC funding will allow Kids in Parks to install one new TRACK Trail and two new TRACK Trail mini sites in each county in South Carolina. DFSC also will support the development of a mobile app and of Track Rx, a physical activity prescription program for pediatric providers.
Food Is Medicine SC
DFSC also has awarded a one-year planning grant to Food Is Medicine SC. The South Carolina Food Policy Council initiative aims to identify healthy food programs in the state. DFSC funding will support a statewide evaluation of current produce prescription programs. This will allow more coordinated efforts between health care systems and nutrition-related organizations in South Carolina.
Women's Health Initiative
The new Women's Health Initiative is the most ambitious DFSC grant recipient this year. The initiative aims to promote wellness among women with diabetes and those who are at risk of developing the disease. It also focuses on reducing racial and income disparities that affect women's access to health care and the quality of the care they receive.
The initiative will reach its goals by improving diabetes awareness, screening, prevention and education among women in South Carolina. Five programs have been funded under this initiative:
Diabetes Prevention in Young Women With Obesity and at High Risk for Diabetes — Medical University of South Carolina
Regional Integrated Life-Cycle Diabetes Program for Women — Clemson Rural Health of Clemson University
Rural Health Services Women's Diabetes Program — Rural Health Services, Inc.
Wellness and Empowerment for All Women — Prisma Health Upstate
Women in Control of Diabetes — Prisma Health Midlands
These programs aim to empower women with diabetes to take control of their health, to have healthier pregnancies and healthier children, and to be agents of positive change for their families and communities.
This article contains links to third party sites. Those organizations are solely responsible for the contents and privacy policies on their sites.